Betting Exchanges
What are Betting Exchanges?
A betting exchange or p2p (peer-to-peer) gambling web site is a fairly recent Internet phenomenon, and is a web site acting as a broker between parties for the placement of bets (gambling, in other words). The concept is similar to that of a stock exchange or a currency exchange, where in this case the commodity being traded is a bet, rather than a stock or currency. Most betting on a betting exchange is a form of fixed odds gambling.
Benefits of Betting Exchanges
You can bet that an outcome will happen (back) or that it won't happen (lay).
You can choose the odds you want to play at
You can bet whilst the game is in play.
You can play on a range of products and innovative game
There are two major betting exchanges that we recommend and they are....
Betfair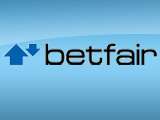 Betfair is the world's largest sports betting exchange. They claims that their odds are on average 20% better than those offered by traditional bookmakers.
The minimum bet is 2 GBP with no maximum specified.

DEPOSITS
Minimum deposit at Betfair is £25 or currency equivalent. Use your Visa, Mastercard, Electron, Solo, Delta, Maestro, Laser (Ireland), Switch PayPal (UK only), Neteller, Moneybookers, BT Click&Buy, MoneyTT, MoneyWorld, 8-Pay, Western Union, Bank Transfers or mailed Personal Cheques.
Visit Betfair
Betdaq
Established in 2001, BETDAQ is now a betting exchange world leader. BETDAQ is fast becoming the number one alternative to Betfair. The website uses a state of the art betting interface that rivals all others.
Betdaq promotions are rare with the site concentrating on low commission rates and a wide choice of markets.
DEPOSITS

New members may deposit funds as soon as they have completed the simple membership registration process.
There are no charges made for any deposits using Switch or Visa Debit UK and Laser Irish Debit Cards. This is the easiest method of depositing and withdrawing funds. Members using this method may deposit up to £5,000 per day.
Members who choose to deposit via Credit Card will have to pay a small sum to cover the cost of the Credit Card transaction. The standard maximum deposit by credit card is £2,000 per day, or £6,000 over a six-week period.
Members may also deposit by cheque and / or Bank Transfer.
Visit BETDAQ